HeatSmart is a NYSERDA funded community outreach program that connects you to local heating and cooling and energy efficiency experts who offer the latest clean energy technologies. We bring the experts to you at events and by signing up. If you're considering a new heating or cooling system for your home or business or making it more energy efficient, we offer free assessments from our partners at no cost.
HeatSmart works first and foremost by educating the public about sustainable heating and cooling systems through our workshops, tabling events, and our website. If you sign up for the HeatSmart, you will receive a free inspection and estimate from one of our vetted installer partners. Your estimate will include a 10% discounts off your Air Source Heat Pumps and/or Ground Source Heat Pumps system.
You can sign up with HeatSmart Southern Tier If you own a home or business in the following NYS counties:
If you live elsewhere, sign up and we'll do our best to direct you to another HeatSmart program.
HeatSmart in Upstate New York
NeST is proud to launch it's first HeatSmart initiative in the Southern Tier. We are funded by NYSERDA for the purpose of providing education and outreach for these products and services which have yet to reach mass appeal. For the next two years we will be bringing energy efficiency and clean heating and cooling options to the public.
Learn About HeatSmart Technologies
Heat pumps offer an energy-efficient alternative to furnaces and air conditioners. Like your refrigerator, heat pumps use electricity to move heat from a cool space to a warm space, making the cool space cooler and the warm space warmer.
During the heating season, heat pumps move heat from the cool outdoors into your warm house and during the cooling season, heat pumps move heat from your cool house into the warm outdoors. Because they move heat rather than generate heat, heat pumps can provide equivalent space conditioning at as little as one quarter of the cost of operating conventional heating or cooling appliances.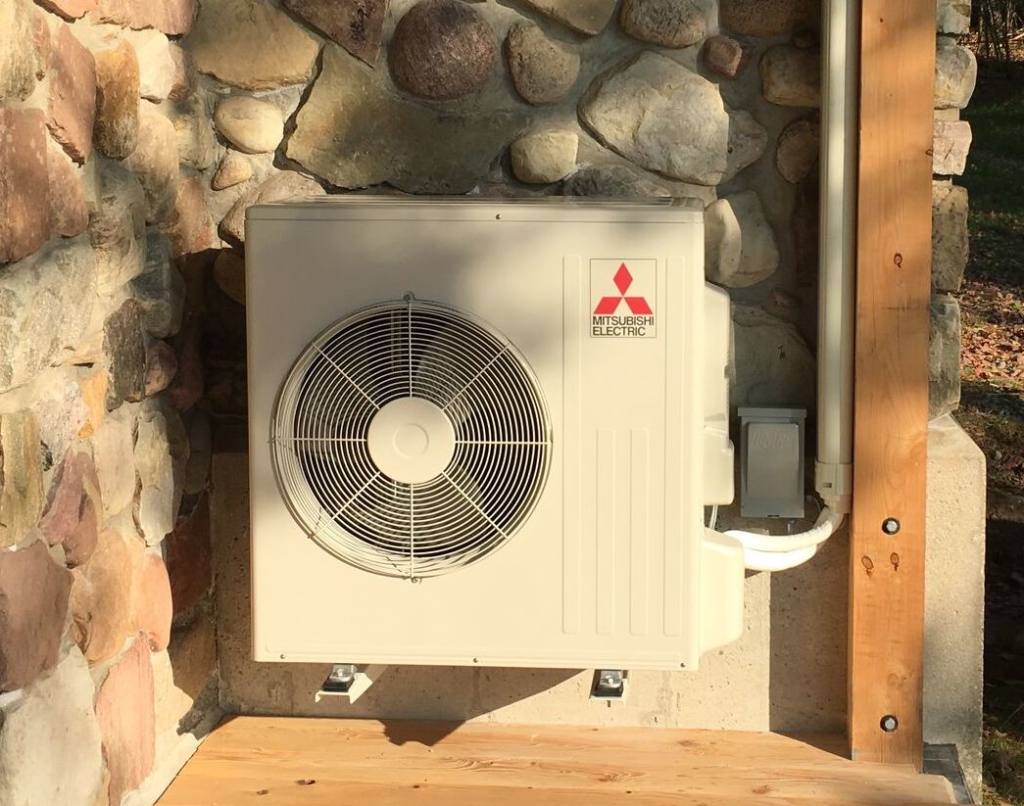 The most common type of heat pump is the air-source heat pump, which transfers heat between your house and the outside air.
According to the U.S. Department of Energy, if you heat with electricity, a heat pump can trim the amount of electricity you use for heating by as much as 30% to 40%. High-efficiency heat pumps also dehumidify better than standard central air conditioners, resulting in less energy usage and more cooling comfort in summer months.
For homes without ducts, air source heat pumps are also available in a ductless version called a mini-split heat pump. In addition, a special type of air-source heat pump called a "reverse cycle chiller" generates hot and cold water rather than air, allowing it to be used with radiant floor heating systems in heating mode.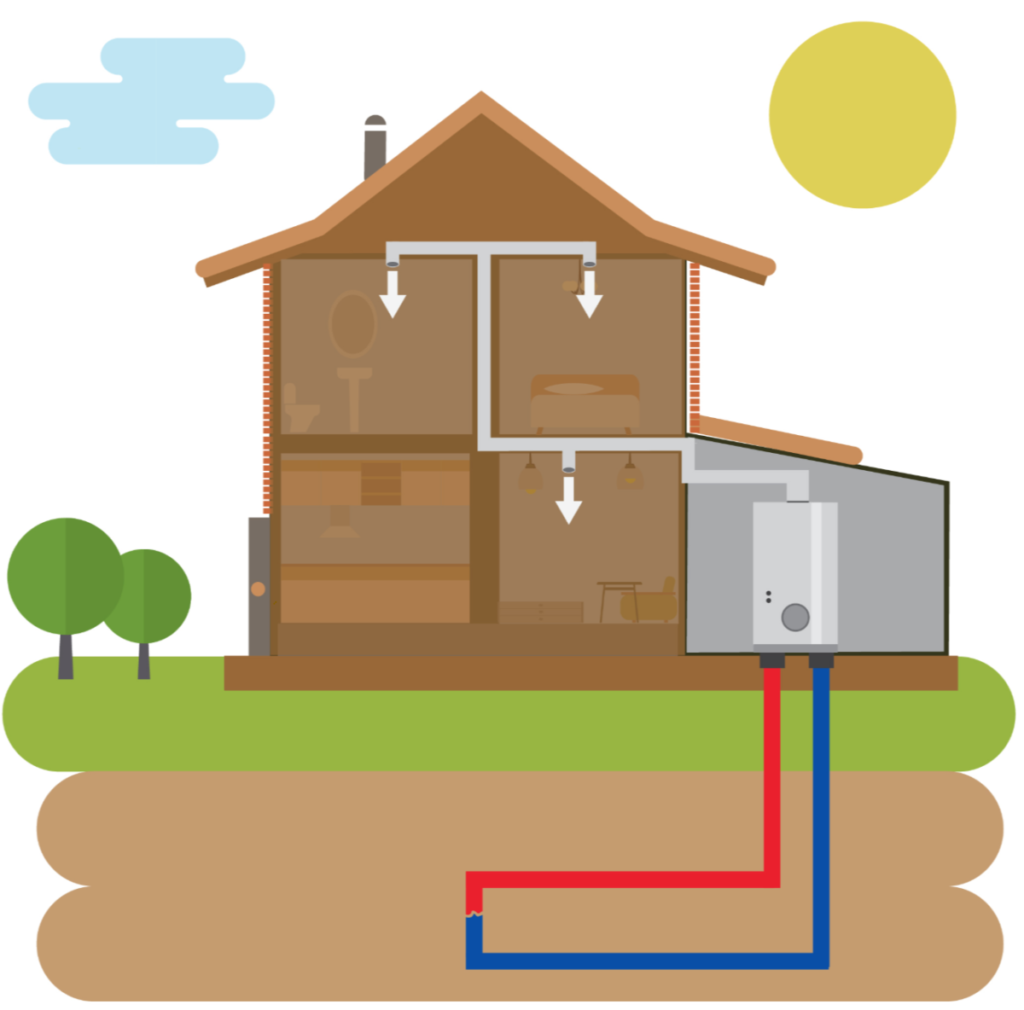 Ground-source (geothermal) heat pumps achieve higher efficiencies by transferring heat between your house and the ground or a nearby water source. Although they cost more to install, geothermal heat pumps have low operating costs because they take advantage of relatively constant ground or water temperatures.
Whether a geothermal heat pump is appropriate for you will depend on the size of your lot, the subsoil, and the landscape. Ground-source or water-source heat pumps can be used in even more extreme climates than air-source heat pumps, and customer satisfaction with the systems is very high. To watch an instructional video about how ground-source geothermal systems work, click here.